Every year, we wonder what to give that special someone for Valentine's Day… and every year we have to find a bigger and better gift.
It can be exhausting, right?
Of course, there are always the classic gifts of chocolates, flowers and even perfume…
But why not give them something that will actually HELP them?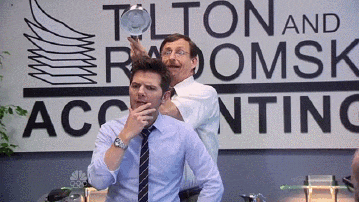 I'm not talking about a one quick fix such as a back massage or spa day. I'm talking about a gift that can help them every single day.
The gift of a good night's sleep.
Getting enough sleep is crucial for our overall health.
Poor sleep can not only affect a person's quality of life but it can increase the risk of chronic health conditions.
Nearly 60% of people report at least one sleep symptom three or more times a week! 

So if your friend or loved ones are struggling to fall asleep, stay asleep or even get up in the morning, there's a good chance their body isn't getting enough rest. 
So how can we help?
Well, have you ever noticed when you hug someone it creates a feeling of calm?
Your muscles relax and you get feelings of trust, relaxation and nurturing.
It all has to do with proprioceptive input or 'deep touch pressure stimulation', a concept that is utilised by weighted blankets. It informs the brain about your position in space, allowing it to relax and unwind. 
Recent revolutionary studies have shown how effective this can be at reducing stress and sleeplessness. 
So if your loved one, friend, mum, or even furry friend is struggling to get the proper shut-eye each night, we have you sorted this Valentine's Day.  
We've listed out out top sellers below for you (hurry they sell out quick!)...
Top Sellers 2022
Bamboo Weighted Blanket
For hot sleepers or those in warmer climates

Thermo-regulating qualities for a cooler, more restful sleep

Glass beads to disperse weight and heat
Adults Weighted Blanket
Velvety fabric, perfect for those who love to cuddle up

Fur-like ultra snug texture

Non-toxic noise free glass beads
Queen/King Weighted Blanket
Our biggest blanket - Perfect for sharing between two

Ultimate velvety comfort during the cooler months

Separately sewn pockets for even weighted distribution